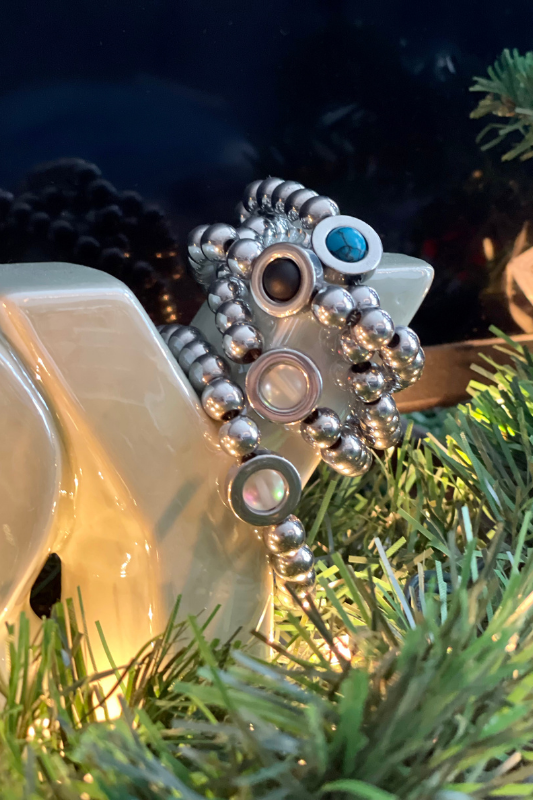 Eternal Bracelet
$29.00
( / )
Unavailable
Sizing Chart
Please select all options.
Classic, simple and the perfect addition to your wrist this holiday season. Our Eternal Bracelets are made of stainless steel beads and hold an authentic gemstone bead in the center. Perfect gift for a loved one this holiday season!♡All handmade in Montreal.
Stones Available:
♡ Turquoise: Balances & aligns, stabilizes mood swings & instills inner calm, dispels negative energy, excellent for depression & exhaustion, symbol of friendship & stimulates romantic love.
♡ Onyx: Protection, willpower, focus & strength. Encourages happiness & good fortune, promotes vigour, banishes grief, enhances self-control and stimulates the power of wise decision making.
♡ Moonstone: New beginnings, inner growth & strength, stabilizes the emotions & provides calmness, enhances intuition, promotes inspiration, success and good fortune in love and business matters.
♡ Howlite: Aids insomnia (especially when caused by an overactive mind), strengthens memory and stimulates desire for knowledge, helps to eliminate rage, pain and stress, very calming stone,  facilitates awareness and encourages emotional expression.